Pride in this region
Ability to voice a vision for the future
Making
"Nara"

a reality

Nara Visitors Bureau was established in April of 2009 for the purpose of bringing life to the unique aspects of Nara's history, culture, social structure and business environment. The bureau is a collaboration of the public and private sector coming together to support all those who come to Nara. By increasing tourism and drawing conventions to Nara, we help strengthen the business environment which in turn improves daily life for Nara residents as well as improving culture and business. We also contribute to better international relations.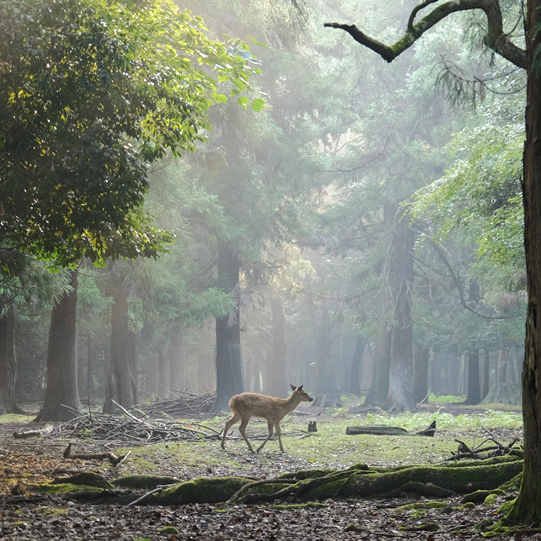 01

/

We compile and present Nara's charm from our customers' vantage point.
Our PR and marketing are focused on inbound tourism.
We don't depend on other sources, but rather gather and disseminate information about Nara's charm as a tourist destination on our own.
We target high quality inbound tourists with our domestic and international PR and marketing.
We are determined to bring back the pride of Nara as Japan's birth place and raise awareness of Nara as a desirable location for wealthy tourists from Europe, America and Australia.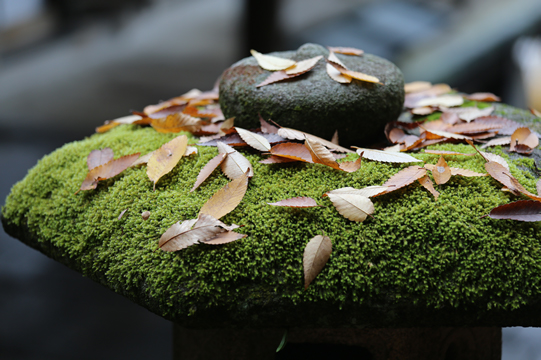 02

/

We deliver travel as Nara's "treasure" to our customers. Drawing tourists to Nara makes a significant contribution to the business environment.
When motivated parties in government and the private sector join together, by focusing on high quality inbound tourism, foreign currency enters the market and stimulates the economy.
Our goal doesn't end with Nara. We aim to offer high quality travel for all of the Kansai region.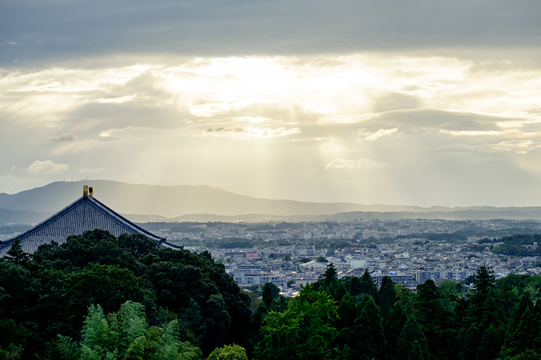 03

/

We take a deep personal interest in this region and our neighbors as we work together with everyone towards the common goal of happiness and a vision for the future.
We work for the happiness of our coworkers, those around us and all of the residents of Nara.
Our goal is to be an organization that is an irreplaceable part of Nara and one that members can be proud to be a part of.
OUTLINE
Organization Information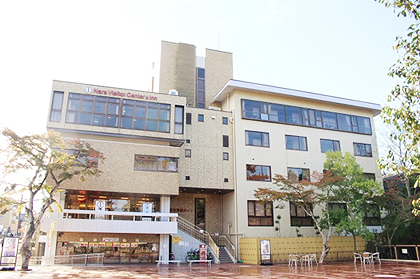 Location
General Foundation: Nara Visitors Bureau
NARA Visitor Center & Inn 3rd Floor, Ikeno-cho 3, Nara City, 630-8361(GoogleMap)
TEL:+81-742-23-8288 FAX:+81-742-23-8289
Open 9:00 am until 5:45 pm (except for Sundays, national holidays and New Years season)
(Updated on February 1st, 2019)
Travel industry registration mark, Agreement, Conditions, etc.
Registration Number

Nara Prefecture Governors Travel Registration #2-198
Registration Date

December 19, 2013
Term of Validity

December 19th, 2018 until December 18th,2023
Name

General Foundation Nara Visitors Bureau
Name of Office

Head Office: NARA Visitor Center & Inn 3rd Floor, Ikeno-cho 3, Nara City, 630-8361
Travel Business Supervisor

Kiyoshi Ooi
Organizational Affiliation

All Nippon Travel Agents Association
You need Adobe Reader to view PDF files.
→ Download Adobe Reader here.